Boiler Economizer White Paper
Boiler Economizer System Summary
Boiler economizers reduce energy cost by capturing valuable heat from boiler combustion that typically escapes up the exhaust stack and into the atmosphere. This recovered BTU is transferred back into heat sinks such as boiler feedwater, cold makeup water, process water, swimming pool water, glycol and other thermal fluids. Boiler combustion fuels used include natural gas, propane, digester gas and No. 2-6 fuel oil.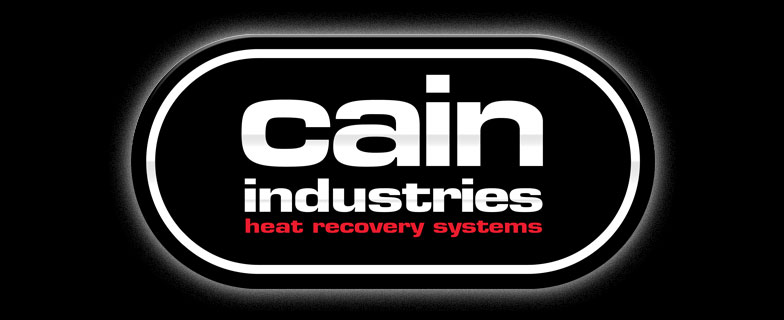 ---
Boiler and Economizer Facts
Boiler (standalone):
Most boilers have a combustion efficiency of 78-82%.

Boiler exhaust temperatures exiting into the atmosphere are 350°F to 600°F.

Stack energy loss is typically 18-22%.
Boiler with Economizer Installed:
Boiler efficiency is increased resulting in reduced fuel costs.

Average efficiency increase is 4-10%

(30-50% of the available energy lost).
A portion of stack heat loss is recovered and the energy (BTU) is returned to the desired system or process.

Exhaust temperatures exiting to the atmosphere are reduced to 150°F to 300°F.

Economizers operate with virtually

no risk or maintenance.

Average equipment payback is 12-24 months

(annual ROI: 50-100%).
---
Cylindrical Economizers
Compact design

Lightweight construction provides ease of installation

Hinged stainless steel access doors

Stainless steel internal exhaust gas bypass

---
Rectangular Economizers
Individually removable fin tubes

Stainless steel interior shell

Hinged full face access door

Stainless steel internal exhaust gas bypass

10 gauge carbon steel, seal-welded exterior

---
Cain Boiler Economizer Advantages
Stainless Steel Internal Exhaust Bypass
Provides for full emergency bypass, requiring no additional ductwork for controlling stack corrosion, turn-down performance and back pressure.
AL-FUSE™ Finned Tubing
316L stainless steel tube with aluminum fins bonded to the tube. The thermal conductivity of these fins is 3.4 times greater than carbon steel fins and 9.8 times greater than 304 stainless steel fins.
Individually Removable Finned Tubes
No bulky/heavy tube rack (lightweight construction for ease of replacement).
High-Quality Dual Ferrule Compression Fittings
Connects each tube to the inlet and outlet header. Tube replacement requires no welding.
Hinged Access Door
Allows viewing access of all finned tubes for replacement or cleaning. No special equipment is needed to lift the door away from the economizer.
---
Cain Industries Overview
Cain Industries is the leading designer and manufacturer of industrial exhaust heat recovery systems. They offer over 3,450 industrial exhaust heat recovery models within their 16 product lines. These systems integrate seamlessly into any boiler, cogeneration or incineration exhaust system. Cain's core product lines consist of:
Boiler Economizer Systems
An extensive line of boiler exhaust economizers designed to recover exhaust waste heat (BTU) typically lost through the stack to preheat boiler feedwater, makeup water, process water and other thermal fluids for boilers ranging from 200,000 BTU input - 150,000 PPH steam.
Gas & Diesel Cogeneration Systems
Exhaust heat recovery for gas and diesel engines, gas turbines, and micro turbine generator retrofit applications from 30Kw-7Mw.
Fume Incineration Exhaust Heat Recovery Systems
Fully automatic exhaust steam generators that recover large volumes of clean combustion exhaust (600°F to 1600°F) and transform it into a steam source (primary and/or secondary).
Spiral Finned Tubing
An abundant range of custom-fabricated, industrial-grade finned tubing that is manufactured to meet the stringent customer requirements.