Fume Incineration White Paper
Fume Incineration System Summary
Includes Thermal Oxidizer and Catalytic Converter Processes
Fume incineration exhaust heat recovery reduces energy cost by capturing valuable heat from incinerator combustion that typically escapes up the exhaust stack and into the atmosphere. This recovered BTU is transferred back into heat sinks such as water, glycol, steam production and other thermal fluids. Incinerator combustion fuels used include natural gas, propane, digester gas and light to heavy fuel oils.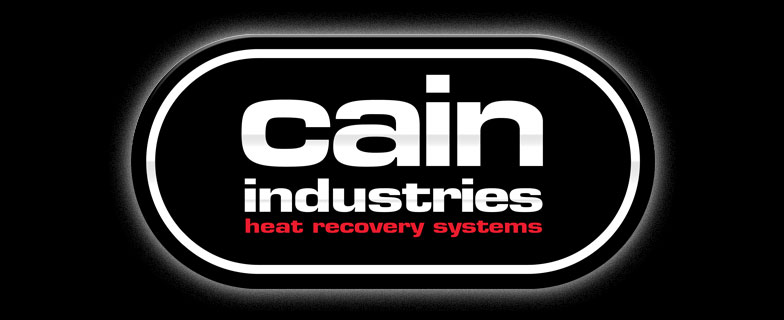 ---
Fume Incineration Facts
Incinerator (standalone):
Incinerator exhaust stack energy loss is 100%.

Incinerator exhaust temperature exiting into the atmosphere is 600°F to 2,000°F.
Incinerator with Exhaust Heat Recovery Installed:
Tremendous fuel savings typically pay for exhaust heat recovery equipment within 1 to 3 years (average use).

Pollution is reduced due to lowered overall fuel usage.

Lower exhaust temperatures are released into the atmosphere.
---
Exhaust Steam Generators
20 to 500 boiler horsepower

3 to 450 psig operating steam pressure

98% dry steam at saturated steam temperatures

5 minute startup to operating steam pressure

1⁄2 the size and 1⁄3 the weight of conventional waste heat boilers

Fully automatic for primary or supplemental steam output source

Explosion proof heat transfer exchanger design

Internal exhaust bypass accepts dual engine exhausts

---
Exhaust Heat Recovery
Vast equipment designs and sizes to accommodate virtually any incinerator retrofit heat recovery application

All load condition combustion capacity

Heavy-duty construction

Horizontal and vertical exhaust flow connections

Exhaust bypass assemblies

---
Cain Industries Overview
Cain Industries is the leading designer and manufacturer of industrial exhaust heat recovery systems. They offer over 3,450 industrial exhaust heat recovery models within their 16 product lines. These systems integrate seamlessly into any boiler, cogeneration or incineration exhaust system. Cain's core product lines consist of:
Boiler Economizer Systems
An extensive line of boiler exhaust economizers designed to recover exhaust waste heat (BTU) typically lost through the stack to preheat boiler feedwater, makeup water, process water and other thermal fluids for boilers ranging from 200,000 BTU input - 150,000 PPH steam.
Gas & Diesel Cogeneration Systems
Exhaust heat recovery for gas and diesel engines, gas turbines, and micro turbine generator retrofit applications from 30Kw-7Mw.
Fume Incineration Exhaust Heat Recovery Systems
Fully automatic exhaust steam generators that recover large volumes of clean combustion exhaust (600°F to 1600°F) and transform it into a steam source (primary and/or secondary).
Spiral Finned Tubing
An abundant range of custom-fabricated, industrial-grade finned tubing that is manufactured to meet the stringent customer requirements.